Workshop
NOV 30 - Wheel Throwing Intermediate - 10 Weeks - Monday Evenings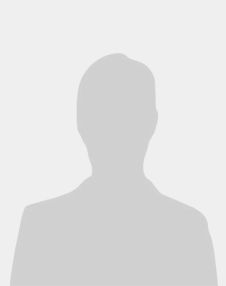 les wordt gegeven door
Julia Saldana (Sensitive Boy Ceramics)
Monday evening - Intermediate/advanced  Start November 30th 2020
Dates: November 30, December 7, 14, 21, 28, January 4, 11, 18, 25, February 1.
Time: 19:00 – 22:00. Clay, materials and firing included. 
Max. 8 people in this course. (wide set up, more focus)

NOTE:
Our set up is different than before, in order to comply to the measures set up by the RIVM. The wheels will have 1,5 meters between them and we will have a different cleaning and recycling system. This will be explained to you at the start of the class. 

Teacher: Julia Saldana
Price: €385,- (member price: €346,50)



We are happy to introduce to you our intermediate/advanced course.

Requirements for this course are that you've taken a wheel throwing course before and are comfortable centering on your own. Please get in touch if you have doubts about you abilities. We can discuss entry.

We will focus on subjects like:
- Throwing multiples
- Complex/altered forms
- Copying a work you like
- Dinner/tea sets
- Group feedback and discussing new approaches

In this course you will fully focus on the wheel. You can dive deeper into developing your skills with one of our best potters in the house Julia Saldana.
As an artist and teacher at Pansa, she has been bubbling with enthusiasm for quite some time now to start teaching her skills to a select group of people who want to take things a step further in their ceramics practice.

5 liters (volume pieces) of glaze and firing is included. Extra overfiring will be charged per liter.

This is a great preparation for a membership, or to do in combination with a membership so you can practice a lot more in your own hours.


Health and Safety notice: Wearing a face mask is obligatory. Please bring your own mask.


We are looking forward to having you join this beautiful course with us.
For any questions before signing up, please get in touch.

x Pansa


Please ensure you are able to attend as many of the scheduled course dates as possible before you sign up. The courses are usually full, so we can't move people between them. For more information check our terms & conditions.
After booking this class you will receive a confirmation e-mail, extra info about what to bring and an invoice for your purchase.
If you don't receive any e-mails, please check your spam box (this happens more often.)
If you have any other questions, please send us an e-mail: info@studiopansa.com